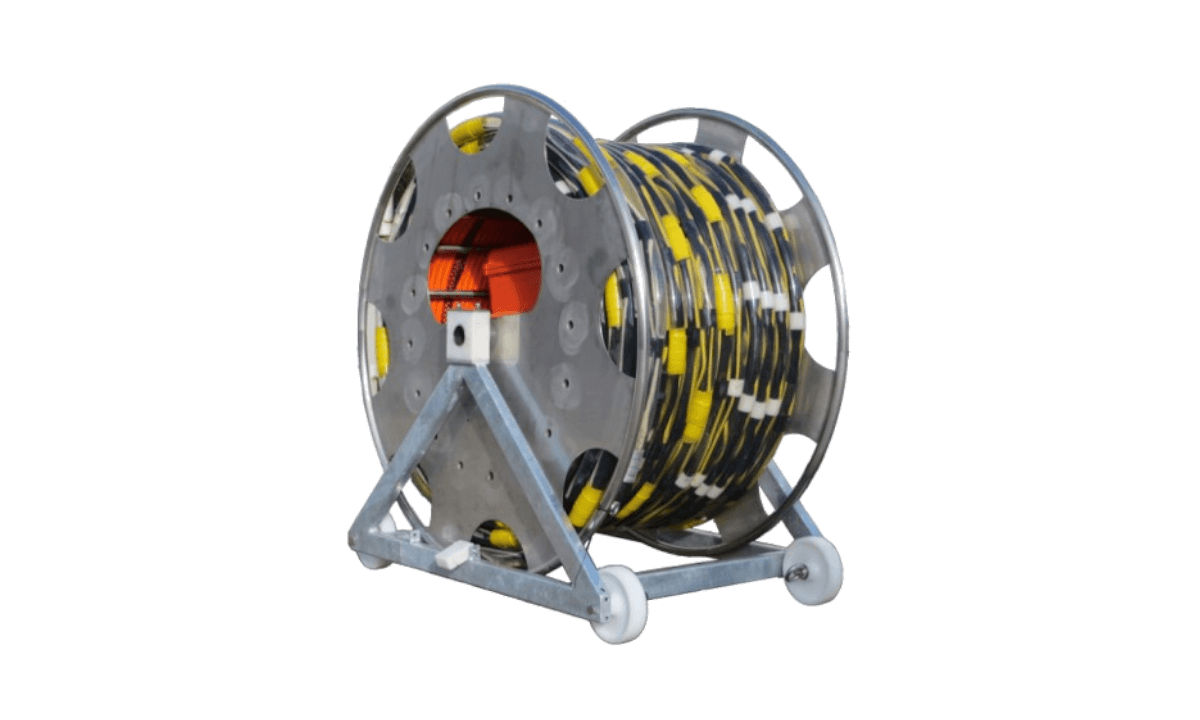 Winches, Reels, Tow Cables and Deck Leads
Manual Cable Reels for Streamers
Our winches and cable reels, build with the best quality materials, are lightweight and sturdy
Description
---
OPERATION

The Streamers can be operated from manual cable reels or electrical winches, utilizing these equipment allows to deploy and recover streamers with ease, safely and without any danger for kinks.
The connection of the streamer to the Multi-Trace is done through a standard harting plug located at the peli case, which for the small 24 ch cable reel, is stored next to the drum, for the standard version (48 ch) it is stored inside the drum. Finally, the connection between the peli case and the logging computer or acquisition server is done through a LAN cable.
INSTALLATION
Depending on the conditions and duration of the project, the cable reels can be welded, bolted or simply tied to the deck.
MODELS
There are two cable reel models for streamers:
Standard: handles the 48 channel streamers;
Small: for the 24 ch streamers.
Specification
---
Frame

Hot dip galvanized

Frame shape

Light weight triangular frame

Reel material

Stainless steel

Mode of operation

Manual

Dimensions in cm (L x W x H) Standard: 115 / 73 / 121
Small: 115 / 53 / 121
Weight (kg) Standard: 100
Small: 80
Get in touch and know more about our solutions