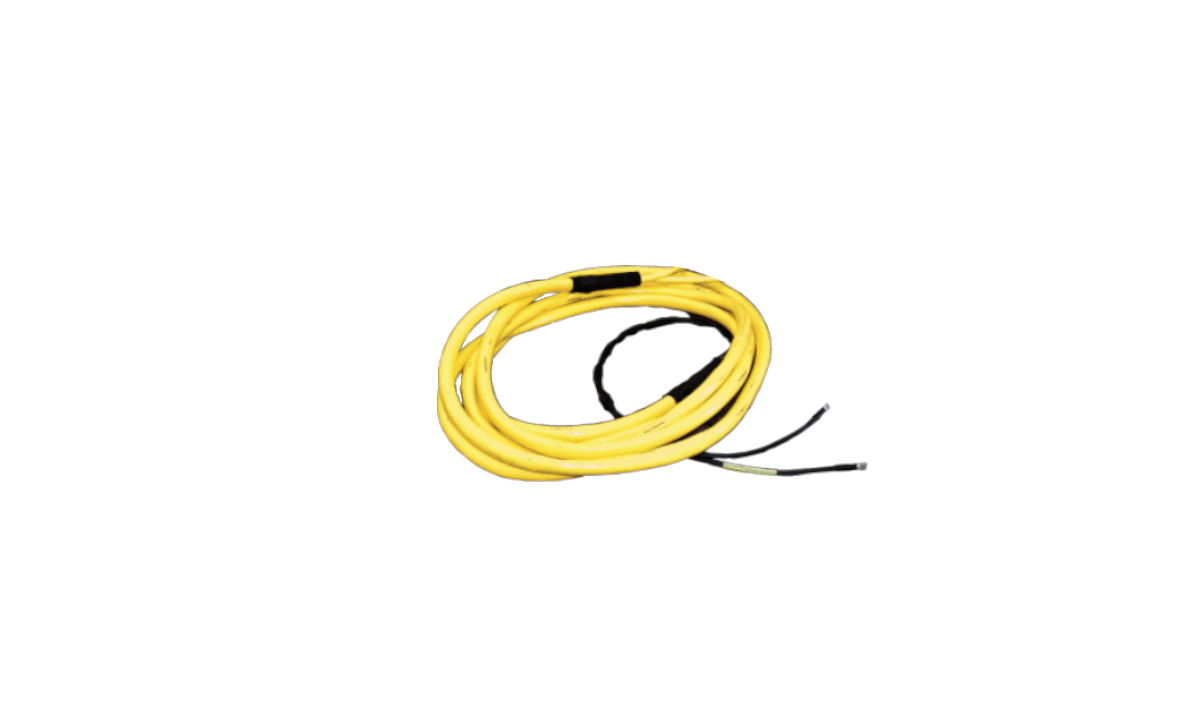 Winches, Reels, Tow Cables and Deck Leads
Cables and Tow/Deck Leads
Our cables and tow/deck leads are build with the best quality materials and are the best choice for every seismic equipment kit.
Description
---
FLEXIBLE AND FLOATING HV TOW CABLE
The High Voltage cables are designed to have a low self-inductance in order to preserve the high dI/dt pulse output of the power supply. The wet side of the cable is terminated with two special HV connectors to the electrode modules and a ground connector to the frame. Connecting or disconnecting the cable to the source takes less than ten minutes.
These cables have double insulation, are Kevlar reinforced and count with stainless steel kellum grips at wet and dry sides.
HIGH VOLTAGE CABLE FOR WINCHES
The high voltage cable of the single HV winch consists of a cable in a heavy-duty protective hose.
The high voltage cable of the Dual and Triple HV Winches consists of 2/3 cables (one for each power supply and sparker layer) in a heavy-duty protective inflatable hose.
COAXIAL STRUCTURE
The coaxial structure comprises 4 individual cores of 10 mm2 each plus an outer shield of 40 mm2: the 4 cores are connected to the 4 electrode modules; the outer shield is connected to the frame /ground.
This structure, plus the 4 individual HV leads, ensure that there is a minimum energy loss in the electric discharge pulse produced by the Geo-Spark PPS.
KEVLAR REINFORCEMENT
The Kevlar reinforcement allows the power cable to be used also as the tow cable. Its pulling force of 5 tons is transmitted to the sparker sled by a high quality, stainless steel kellum grip attached to the towing point.
Specification
---
Geo-Spark 200 / 200 FW / 800 Coaxial HV Power/Tow Cable Outer braiding: 40 mm²
Inner Leads: 4, 10 mm²
Pulling strength: 5 tons
Reccomended with: Mini-Spark 1000, Geo-Spark 2000 XF
Geo-Spark 1600 Coaxial HV Power/Tow Cable Outer braiding: 80 mm²
Inner Leads: 8, 10 mm²
Pulling strength: 5 tons
Reccomended with: Geo-Spark 6 & 16 kJ
Tow and Deck Leads Single-channel tow/deck lead: 3 twisted pairs
24ch tow/deck lead: 36 twisted pairs
48ch tow/deck lead: 64 twisted pairs
Get in touch and know more about our solutions