Geo-Suite Acquisition
A GIS-based survey planning and recording solution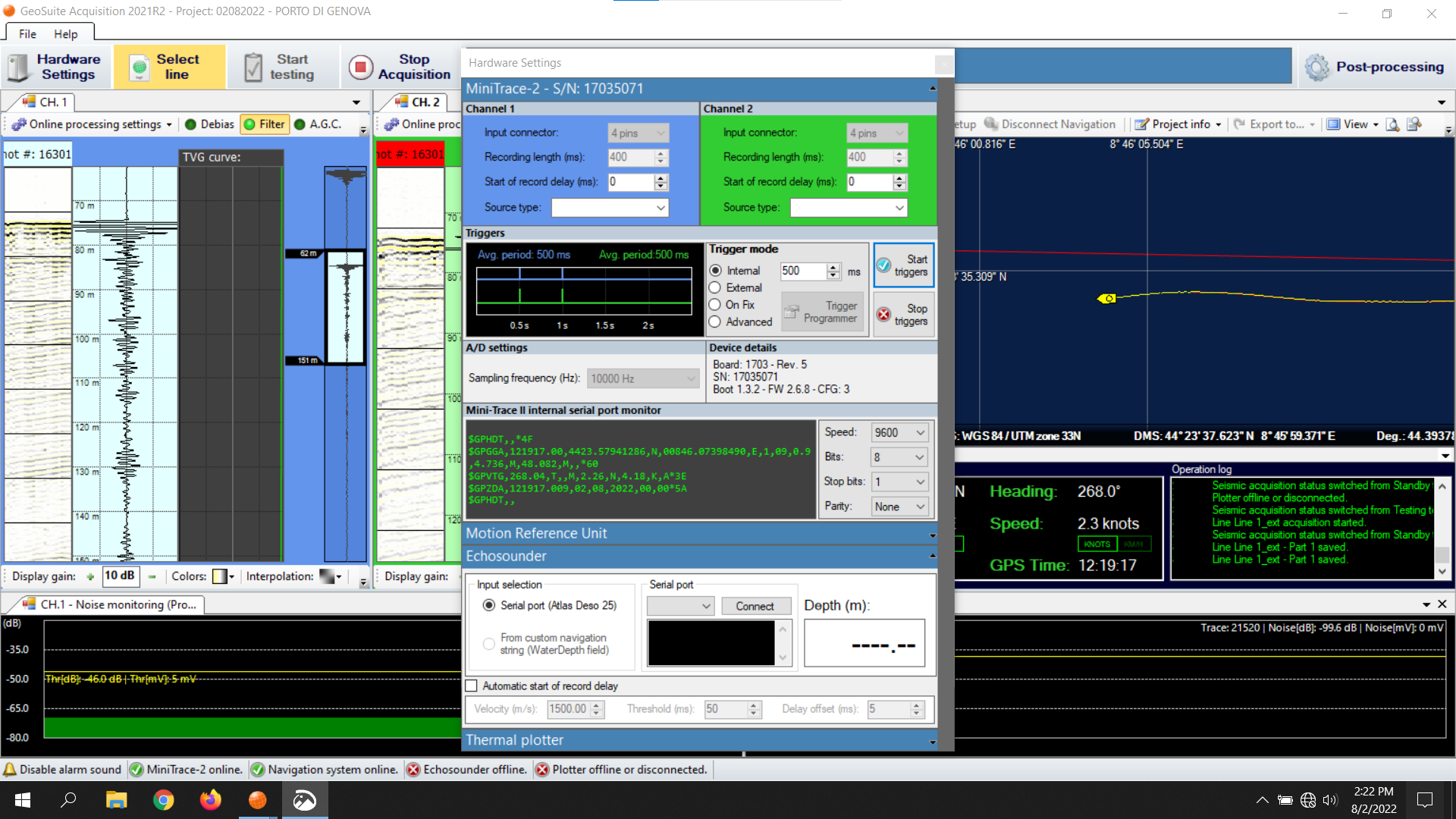 Specially designed to drive our Mini-Trace II dual recording system but compatible with any other single-channel SBP and seismic system.
Dual channel seismic acquisition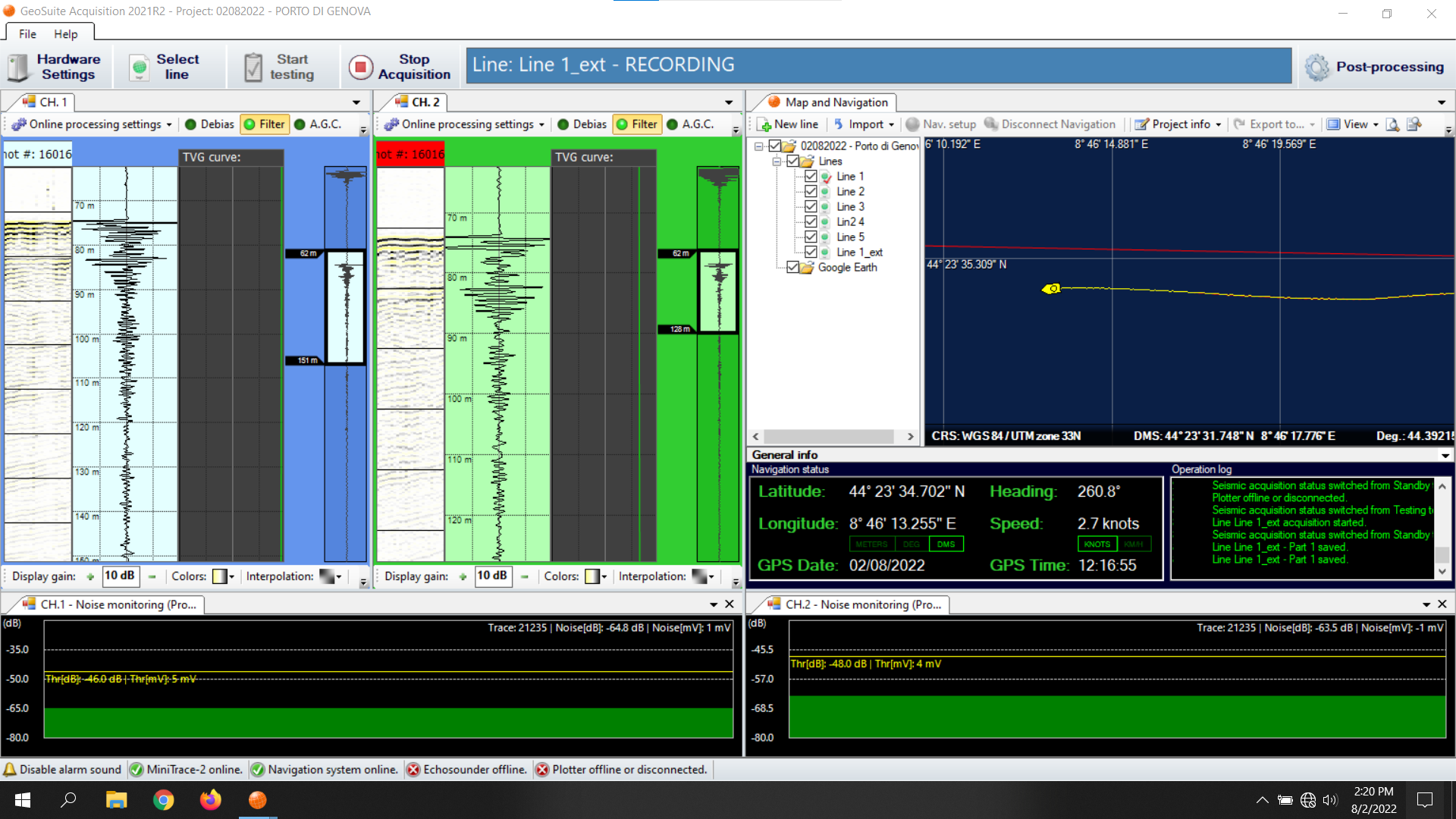 The Geo-Suite Acquisition software and the Mini-Trace II hardware have been developed to fulfill our own demand for single-channel ultra hi-res data acquisition and online processing.
Geo-Suite Acquisition features a synchronous recording mode that allows to record seismic data from two independent sources at the same time. Thanks to the advanced trigger programmer it is possible to drive the two sources without the risk of interferences.
Dual channel acquisition represents a cost-effective solution to monitor and record the seismic source, improve the horizontal resolution and/or the signal to noise ratio.