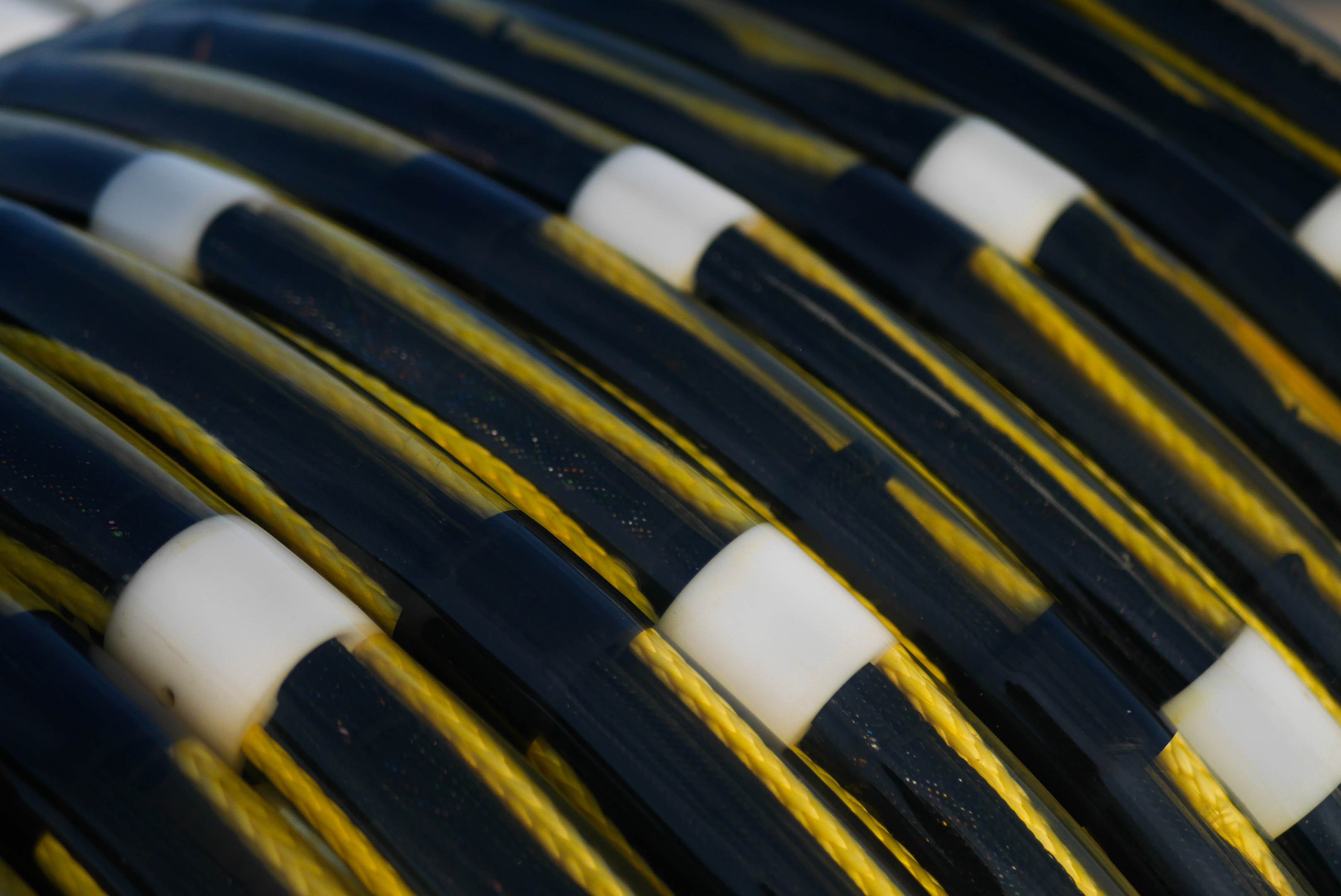 UHR Streamers
Geo-Sense Multi-Channel Streamers
Robust Light-Weight Multi-Channel Streamers for Ultra High-Resolution Seismic Surveys.
Description
---
RELIABLE EQUIPMENT WITH BROAD APPLICATIONS
The Geo-Sense Multi-Channel Streamers are a robust and versatile option for ultra high-res multi-channel seismic operations, from very shallow to oceanic waters.
It's reliability comes from its superior quality components, manufacturing expertise and many years of development after thousands and thousands of kilometers of collected data.
DESIGN
In its standard configuration, the Geo-Sense Muti-Channel Streamers have 24, 48 or 96 channels with 1 or 3 elements/channel. Depending on the application, the number of sections and channel spacing on each section should be chosen with the main objective in hand. In case you have a particular configuration in mind, we also offer custom built units.
STORAGE AND OPERATION

Our multi-channels streamers are stored, shipped and operated through rugged reels and winches, which has a manual version that is indicated for small vessel operations with the 24ch streamer, or electronically operated, which is intended to be used with the larger 48 to 96ch streamers.

Operational Features
---
⟶

Small diameter skin (41 mm), small bending radius (< 40 cm).

⟶

Very rugged harness made of Delrin spacers plus two 5 mm Kevlar ropes with > 3000 kg breaking strength.

⟶

Compact, stainless steel cable reel for easy and safe deployment.

⟶

Multi-Trace 24 A-D module integrated in cable reel, minimizing E-noise.

⟶

Self-configurable LAN connection, no complex and laborious setups.

⟶

No connectors, all in one section.

⟶

Specially designed to capture the HF spectrum from the Geo-Source Sparkers.

⟶

Short 3-element active section of 50 cm minimizes spatial filtering.

⟶

Small group interval (maximum 3,125 m) allows detailed velocity analysis.

⟶

Classic analogue design, repairable in any cable shop.
Applications
---
There are models compatible to work at all waters depths and from very small vessels of opportunity to large research ships.
Specification
---
Manual cable reel for 24ch streamers Manual Cable reel with integrated Multi-Trace
Footprint 120 x 70 cm, height 120 cm, weight 280 kg (with streamer) LAN deck lead to acquisition PC
Manual cable reel for 48ch streamers Manual cable reel with integrated Multi-Trace
Footprint 120 x 100 cm, height 100 cm, weight 650 kg (with streamer) LAN deck lead to acquisition PC
Electric winch for >48ch streamers Electric 380 VAC cable reel with integrated Multi-Trace
Footprint 120 x 130 cm, height 155 cm, weight 950 kg (with streamer) LAN deck lead to acquisition PC.
Please inspect the respective brochures for detailed specifications

-
Get in touch and know more about our solutions