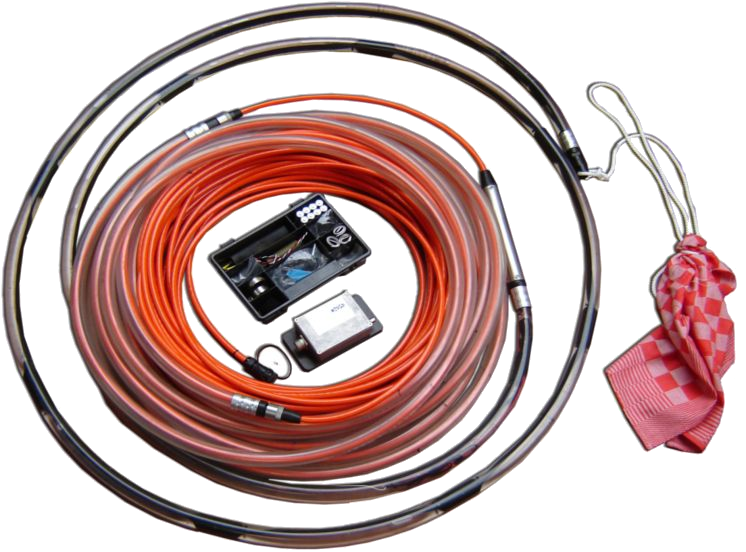 UHR Streamers
Geo-Sense Mini Streamers
High quality and versatile Single-Channel Streamer with arrays of 8 to 24+ elements.
Description
---
APPLICATION AND COMPATIBILITY
The Geo-Sense Mini-Streamers are a robust and versatile option for single-channel seismic operations from very shallow to deep water (the short 8-element array was successfully used in 4500 m water depths). They are specifically designed to capture the high frequency spectrum emitted by our sparker and boomer sources, but can also be used to capture the signal of LF sources, such as air guns and water guns and can be interfaced with any third party recording system.
DESIGN
Geo-Sense Mini-Streamers have the standard 30 cm separation between elements and the 8 and 24 elements versions. However, The active length and number of elements can be configured to your requirements.
AQ-2000 HYDROPHONES
The AQ-2000 allows a stable performance over a wide range of water depths. It has excellent acceleration-cancelling qualities and an exceptionally wide frequency bandwidth. The AQ-2000 can be installed into standard array configurations or integrated into custom-moulded packages. Every hydrophone is tested for sensitivity, capacitance and insulation to ensure the highest quality product for all very high resolution seismic operations.
Operational Features
---
⟶

Can be employed in small and large vessel operation.

⟶

Can be handled by one person.

⟶

Water depths from 2 to 4500 m.

⟶

Compatible with third party sources and recording systems as long as the Geo-Sense Filter/Gain Interface is used.
Applications
---
There are models compatible to work at all waters depths and from very small vessels of opportunity to large research ships.
Specification
---
Please inspect the respective brochures for detailed specifications

-
Get in touch and know more about our solutions