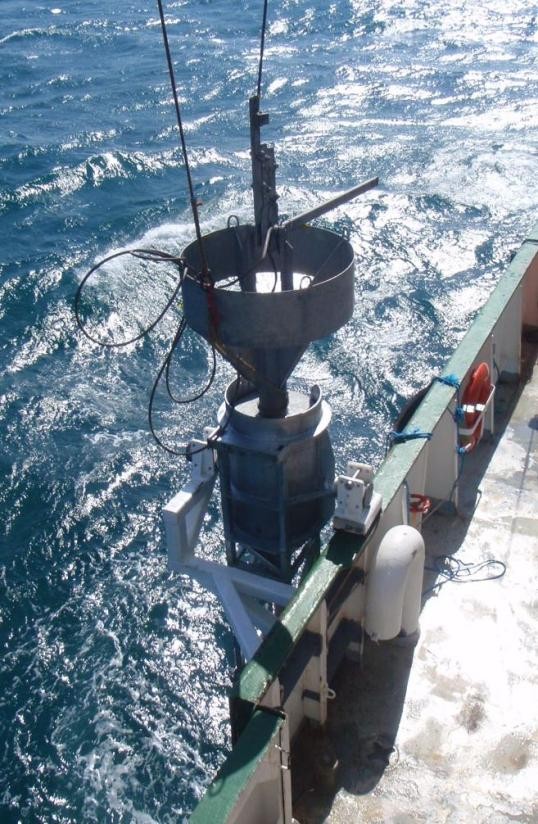 Geotechnics
Geo-Drop Corer
Basic Modular Coring System.
Description
---
ALL PARTS COMPATIBLE WITH THE GEO-PISTON CORING SYSTEM
The 3-6 m Piston Corer is the most basic version of the very modular Geo Piston Corer.
The system can be easily upgraded to the larger Jumbo Piston Corer of 12 m.
It can also be expanded to the full options 24 m GEO Piston Corer c/w hydraulic.
LOW COST CONSUMABLES
All consumables of the Geo-Piston are compatible with our vibrocoring systems: cutting heads, core barrels, liners, caps, core catchers etc. - so we can offer a very competitive price for all our corer consumables.
OPTIONAL ACCESSORIES
We can offer a full range of optional accessories:
over the side cradle to assist the deployment;

longitudinal liner cutter.
Operational Features
---
⟶

Can easily be upgraded to GEO Piston Corer.

⟶

Large Tail fin for stable, vertical drop.

⟶

versatile: 3 , 4 or 6 m core barrel.

⟶

Barrel Stainless Steel ID 113 mm - OD 121mm.

⟶

Core diameter: 106 mm netto.

⟶

Same consumables as GEO Vibro corer.

⟶

Improved sample recovery due to large diameter.

⟶

High quality materials.

⟶

Low maintenance.

⟶

Easy to deploy.
Applications
---
- Dredging.
- Oceanographic Research.
- Coastal and Offshore Engineering.
- Mineral Exploration.
Specification
---
Please download the brochure for detailed description and specification

-
Get in touch and know more about our solutions